Most of our customer say
The best & affordable pet grooming services in Bangalore.
Customer rating on google
Customer reviews
1000 Reviews
Happily groomed
7000+ Dogs & Cats
Book an appointment
For package details
,
click here
✨
Why us?
Unparalleled Grooming Excellence
Why us?
Unparalleled Grooming Excellence
Experience our meticulous care in a tidy, sanitized, and cozy setting, where we ensure your cherished companion emerges looking their absolute finest. Your pet's magnificence is our mission.
Trained Groomers
Our buddies take great pride in the health of your pet. And the best part is we have patience, lot's of it!
Hygiene
We provide a luxurious and spa-like experience for your furry friend, with all the amenities they need to look and feel their best.
Best products
Our four-legged champions deserve optimal care. That's why we strictly select gentle products from top brands, tailored to enhance their coat and fur, reflecting our love for pets. Explore our outlet store for premium pet care, ensuring your furry friend receives nothing but the best!
Pet-Grooming Packages
Affordable pet-grooming services in Bangalore
Spa only
Services Included
Spa & Basic Grooming
Services Included
Spa & Premium Grooming
Services Included
Wagging Success
Bangalore Pet Parents Speak About Our Pet Grooming Excellence
Mohammed Affan
Indiranagar
I'm really happy to visit at Pet Warehouse Outlet it was great experience & outlet people also very humble with there customer & I did grooming for my cat & grooming experience it was excellent & to good.!💯👍
Santhanam Ambikeshwaran
Indiranagar
I brought my dog for grooming and haircut. It was done perfectly. I would suggest Pet Warehouse for all their dogs and cats. Price wise it's reasonable in comparison to other grooming facilities. Dog foods have a huge discount and it's a good saver.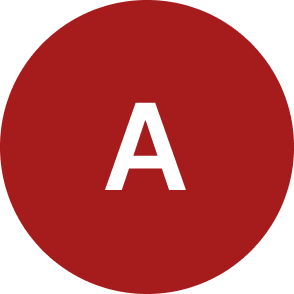 Archana Ganesh
Thanisandra
I've been taking my dog Alex to Pet Warehouse, Thanisandra, more than a year for grooming. The grooming staff has always been very accommodating and very good at what they do. They also home deliver pet food and other necessities promptly. Please do check them out, you'll love the experience.
Very good grooming service, we had taken out retriever for a full spa to many places for the past 4 years and found the grooming the best among all the spa's we have been to amazing collection of pet needs and awesome service by staff.
Venkatesh Prasad
Jayanagar
One of the best place for grooming. I am highly satisfied and happy with the service and the care taken about the pet. Very hygienic and clean.
Brighton Shalom
Indiranagar
The groomer Mahadev, who knows his work best. It was the first time I had taken my cats to a spa, and it turned out that they had an amazing time there. Definitely will be taking them there again.
Kavyashree
Indiranagar Store
Brought our shih tzu for full grooming and really liked their service. My dog was very comfortable and came out looking very adorable. Will definitely come back here for grooming and treats.
Vinayak Tsalla
Indiranagar
One of the best places to get your pet groomed. I got my 2 year old husky for grooming and they took care of him like their own. Mr Mahadev took care of the entire process which lasted an hour while I was chilling at a nearby cafe! Totally recommend if you wish to get the best grooming care for your pet!
Transformation Tails
A trip to Petwarehouse spa makes our frens happy
Meet our team
Who found their passion in pet grooming
Frequently Asked Questions
Have questions regarding pet-grooming?We've got you covered
How often should I groom my dog or cat?
The frequency of grooming your dog or cat depends on factors like breed, coat type, and individual needs. Consult a professional groomer or veterinarian for expert advice on pet grooming. You can book grooming services online at Pet Warehouse. We are located at 4 locations near you now!
What does the grooming process involve?
The grooming process for dogs and cats involves brushing, bathing, nail trimming, ear cleaning, dental care, and sometimes haircuts or other specific procedures. If you're looking for affordable pet grooming services, including cat care, dog baths, and cat baths, you can book online with professional groomers. They offer services such as brushing, hair trimming, and nail trimming while prioritizing your pet's health and well-being.
Will my pet be sedated during grooming?
No, your pet will not be sedated during grooming.
Can grooming help with shedding?
Regular grooming, including brushing, can help reduce shedding in dogs and cats. By removing loose and dead hair, it can minimize the amount of hair shed around the house. To maintain your pet's health and manage shedding, you can book pet grooming online and use appropriate pet shampoos. Additionally, regular brushing as part of your pet care routine is beneficial.
How long does a grooming session usually take
The duration of a pet grooming session varies depending on factors like pet size, breed, services needed, and pet cooperation. On average, it can take 1 to 2.5 hours. Affordable pet grooming services, including dog haircuts and cat grooming, can be booked online with professional pet groomers at Pet Warehouse.
Pet Grooming services in Bangalore